Train the trainer program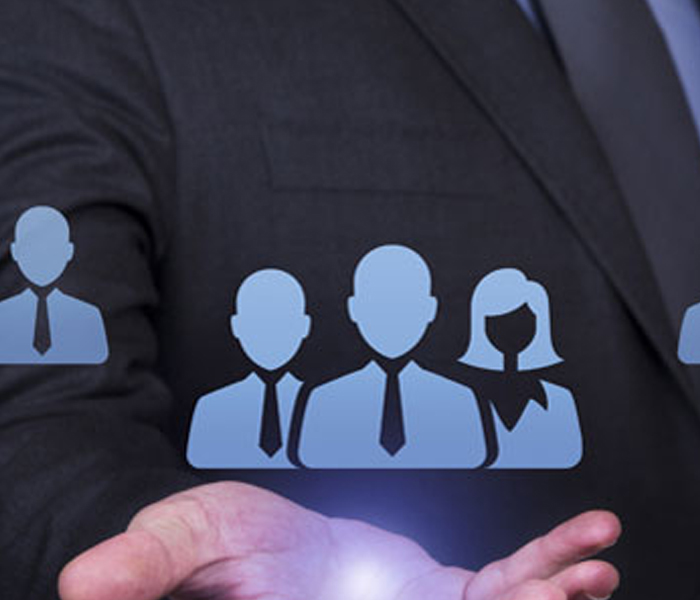 Myndscope offers a comprehensive training solution that enables aspiring or existing facilitators to effectively determine training needs, design content, use engaging delivery models, provide in depth post program feedback and suggest a suitable way forward.
Understand the skills, knowledge and attitude required and roles and responsibilities of a trainer
Gain an insight into learning styles and understand different approaches used to accommodate varied learning styles
Conduct a comprehensive needs assessment, analyze trends, design customized content and identify appropriate methods of delivery.
Sharpen presentation and delivery skills to ensure an interactive, engaging and productive training session
Insight into observation skills and delivering effective feedback
Learning about the different types of participants and how to handle difficult ones
Gain an understanding of essential soft skills
Practice developing and delivering a sample module
Given their competence master trainers are responsible for training the workforce as well as other trainers.A master trainer adapts a learner centered approach to training and is often responsible for the entire training function of an organization.


Understand the key elements of a cohesive training environment
Establish leadership and exercise strong interpersonal skills to create and maintain rapport
Establish an engaging environment that is conducive to learning using effective training material
Conduct a comprehensive needs analysis to understand current knowledge and skill level s and identify specific and measurable learning objectives
Design interesting learning material using a blend of face to face, virtual, game based and experiential training methods keeping in mind diverse learning needs
Deliver interactive and engaging training sessions while being able to handle objections and difficult participants with ease
Gain a detailed understanding of various methods of facilitation, assessment models and feedback techniques
Exercise assessment and feedback techniques to show progression and make recommendations for next steps
Our extensive results coaching program is a 1-1 solution that empowers individuals to solve a specific problem, or reach a specific goal in an easy, effective manner, and is available on demand. It encompasses various areas be it career, business, academics, peak performance, sports or even personal wellness It is an intensive, progressive and flexible system that addresses an optimal way to achieve the desired result. Our coaches are experts in behavioural sciences including psychology, NLP, Gestalt and classical conditioning with significant experience in delivering effective 1-1 coaching programs, in person as well as over the phone.
Dedicated mind-coach for each individual or focus group
Identification of people's unique brain patterns and potential
Actionable objectives agreed upon at every interaction to chalk out a very clear progress plan
SMS and e-mail based reinforcement in between calls to ensure that goal achievement is always on track
Option of specialist multiple coaches for multiple goals
Individual customized goal sheet & dashboard
Real-time monitoring and tracking of goal related activities
Myndscope's executive coaching program is primarily focused on delivering leadership development coaching, crisis management consultations, psychological assessment and organizational development programs using neuroscience, behaviour science and industry-best-practices based techniques. All services are delivered directly by Kaleidoscope in a manner consistent with the individual's and the organization's specific needs, resources and goals.
The key benefits to participants include:
Work towards improved leadership skills, confidence and presence
Achieve 'stretch' goals and business results
Improve the ability to persuade, influence and negotiate for results
Demonstrate enhanced authority and credibility
Achieve greater recognition and reward for accomplishments
Advancement in career including promotions and increased project responsibility
Enhanced organizational awareness and ease with navigating politics
Regardless if you present in person, on the phone, or over the Web, the way you present yourself and your message is critical to your success. It's all about personal brand, message and reputation these day! So, whether you want to be a thought leader, sales person, marketing professional, online business celebrity, trainer or conference speaker, knowing how to present your ideas, thoughts and message in a compelling and engaging way is critical to business success.

Public speaking is one of the key things that thought leaders, business leaders and entrepreneurs need to do more and more these days. So, whether you're looking to run small and intimate workshops with clients or you're wanting to speak in front of hundreds or thousands of people, we'll work together to get you there. The workshop is designed to train participants to speak at their best: To stand out, engage, inspire and influence others whenever they speak.

Some of the key outcomes that our participants have experienced through this program are:
Being able to make powerful presentations
Overcoming anxiety in the shortest time
Communicating ideas with great impact
Make content memorable
Develop a unique presentation style
Know what to say and using a model that ensures impact, from start to end
Contact us to know more about how we can help you or your organization grow