INNOVATIVE, IMMERSIVE & IMPACTFUL LEARNING SOLUTIONS ON DEMAND
We recognize that delivering sustainable services means taking into account the interests of all stakeholders involved. We firmly believe that we can make significant contribution not only as a service provider but also as a responsible business partner. With this primary objective in mind, we have devised cost-effective, high-quality solutions that are customized to best suit our client's needs, based on the issues that challenge them. Though the gamut of our services has been standardized to a large extent based on our experience across various industry verticals, each program we develop is custom designed, ensuring that the program is as unique as the requirement itself.
Leadership Development
Sales Development
Workforce Development
Coaching & Mentoring Programs
Journey Programs
Leadership Development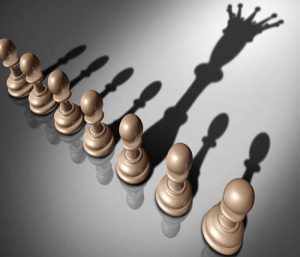 First Time Managers
It's essential for a new manager to transition into an effective leader from an individual contributor. This can be achieved by understanding personal leadership styles, setting goals, prioritizing and creating a collaborative environment that engages people. A first time manger needs to practice situational leadership that can help him exercise overall responsibly for a task while being able to delegate, motivate and manage conflict using effective communication.
Middle Management
Middle managers often lead individual contributors and managers who lead other teams. They are an essential link between the company vision and the diverse workforce. This is achieved through self-management in order to build trust and empathy within and outside the organization. A clear coaching and feedback mechanism while being culturally sensitive and a strong understanding of business dynamics will help lead high performing teams.
Individual Contributors
These individuals need to be able to influence without being in a formal position of authority. Effective communication and interpersonal skills coupled with the ability to plan and organize will help in the delivery of consistent results.
Executive Management
Executive leaders are at the helm of the organization. They demonstrate a strong ability to lead people using a charismatic and inspirational style of leadership. They should be experts at identifying potential conflict situations and resolve them using strategic thinking. Taking sound decisions or risks based on facts and data will help build and motivate strong cross functional teams. Fostering an environment of collaboration and engagement will help build a strong workforce and enhance service outcomes to all stakeholders.
Sales Development
Workforce Development
Coaching & Mentoring Programs
Journey Programs
Contact us to know more about how we can help you or your organization grow