Registration is now open for the Free Online Preview
Program starts 29 November 2020


Register for a free online preview
Features:
Develop & create personal impact
How to brand yourself
Enhance online & offline presence
Build your marketing & sales engine
Know how to generate 10X revenue
Develop your inner presence & charisma
Improve your outer impact
How to control your stage, audience & clients
Develop purpose, agility & execution excellence
Who would benefit:
4
Business owners, Entrepreneurs & Professionals who are in constant engagement with customers and clients
4
Trainers, teachers & coaches who engage with their audiences online as well as offline
4
Managers who interact with employees and other stakeholders
4
Anchors, MCs, VJs and 
event managers
Program Includes:
4
Develop & create
personal impact
4
Enhance
online
&
offline
presence
4
Build your
marketing
&
sales
engine
4
Know how to generate
10X revenue
4
Develop your
inner
presence
&
charisma
4
Improve your
outer
impact
4
How to control your
stage
,
audience
&
clients
4
Develop
purpose
,
agility
&
execution
excellence
When is the preview?
Date: 15th Nov & 18th Nov 2020
Time: 04:00 PM India Time
Where?
Online Via Zoom (we will send you the link )
Join the 'Being Masterful' community and stay updated!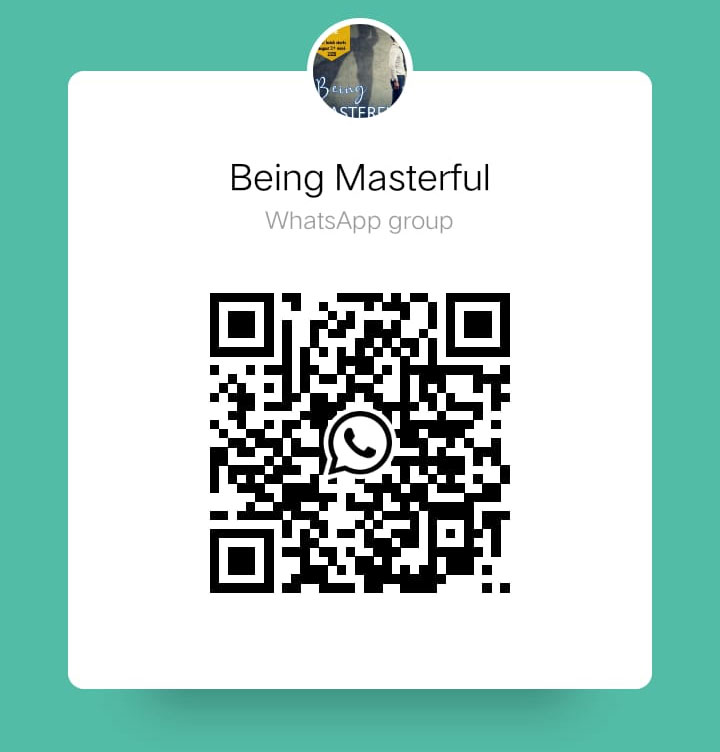 Free previews on 15 & 18 Nov 2020, at 04:00 PM. Link to the ZOOM webinar will be emailed and messaged to you once you register